Dynamic Life
offers the latest in Neurofeedback Technology

Neurofeedback is a therapy that stabilizes central nervous system function by providing information about the brain to the brain in a way that it learns to regulate and balance itself. It is a researched, safe, effective, non-invasive, drug-free therapy with no troubling side-effects yet can offer lasting results.
Symptoms of a Malfunctioning
Nervous System
• Memory problems

•
Poor performance on tasks
•
Insomnia and other sleep problems
•
Difficulty paying attention
•
Depressed immune system
•
Feeling stressed and overwhelmed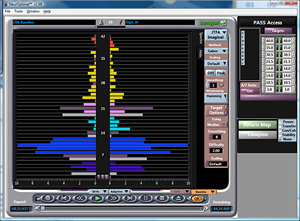 Who Can Benefit from
NeurOptimal Neurofeedback?
Do you struggle to accomplish tasks?




Is your cognitive function impaired due to Lyme disease or other chronic illness?




Would you like to improve your child's grades at school or help your ADD, ADHD or autistic child reach their full potential?




Do you struggle with insomnia or use sleep medication on a regular basis?




Do you want to feel more at peace and less depressed and anxious?



If you've said yes to even one of these questions … You could benefit! Please contact us for more information.
Frequently Asked Questions